Some people think working at home sounds like a nightmare. For others, working at home is a dream come true. At a home office, you don't have to deal with a coworker's annoying habits, uncomfortable workplace attire regulations, and wasting time in your car going to and from work. If you love this way of life, there are ways to make it even more enjoyable. Here are a few ideas to improve your already fantastic work from home lifestyle.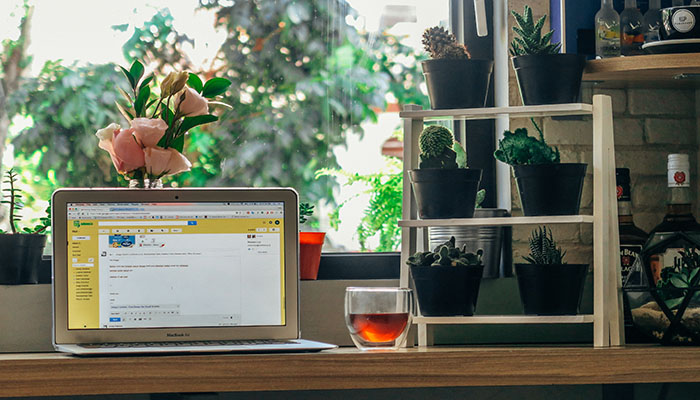 Work Outside When Possible
When the weather is nice outside, you always wish you were out in the fresh air instead of inside. Setting up a temporary office outside on nice days is very satisfying. All you need is a table and a chair and a wifi connection. Having an outdoor digital screen for your computer eliminates glare from the sun so you can work just like you do inside. This will change your home office experience forever.
Invest in a Comfortable Chair
The very soul of a healthy home work environment starts with an adjustable work chair. You'll be much happier if you are comfortable, and an ergonomic desk chair will ensure that you have good posture. This reduces back pain and leads to being more productive. However, don't forget to take the occasional break and stretch out a bit.
Invite Nature Inside
Another thing that can increase productivity while making your workspace more attractive is having a bit of green inside. Get an indoor plant to perk up the place a little. Whether it's just a desktop cactus or a ficus in the corner, having a plant to water lets you interact with your environment in a way that promotes happiness.
Although working from home is considered great by some, there are always ways to make it even more desirable. Adding a touch of nature inside is just as important as bringing the perfect desk chair outside for work on a sunny day. You'll be happier and even more productive than ever.